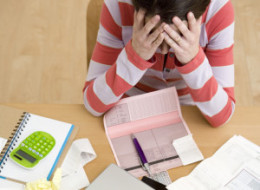 Many New Hampshire couples considering divorce want to know just how much it will cost.  The cost of a divorce depends on the facts of each case.  And while the fee for filing for divorce in New Hampshire is just a few hundred dollars, it's divorce attorney's fees that ultimately run up the cost.  In New Hampshire, a divorce lawyer's fees can be as low as a few thousand dollars to as high as tens of thousands of dollars.  Typically, fees in "custody" cases (now known as "parental rights and responsibility" cases), are high because the court has to consider a significant amount of evidence and facts about the family.  Also, in cases in which the assets are complex, for example, if there are multiple pieces of real estate, a family business, investments (such as stock holdings), and retirement plans (such as pensions), attorney's fees tend to be higher.  In cases where one spouse brings the divorce on fault grounds – like adultery, alcoholism, or physical or emotional abuse – lawyer's fees tend to be higher.
Below are 5 helpful tips to keeping the attorney's fees down in your New Hampshire divorce:
How to Minimize the Cost of Your Divorce – Tip 1

:

 

Retain an experienced divorce lawyer whom you trust to deal with your issues in a detailed and thorough manner.  You hired the attorney to handle technical legal issues so that problems don't arise later.  Often, substantial "hidden" costs in divorces come a few years or in some cases months down the road when problems with the divorce decree arise.  This ends up costing you additional fees to try to "modify" or correct the problems.
How to Minimize the Cost of Your Divorce – Tip 2:

Retain an experienced divorce lawyer whom you trust to deal with you honestly and who will not run up your fees unnecessarily.
How to Minimize the Cost of Your Divorce – Tip 3: 

When your attorney asks you to gather information or documentation, organize it so that it can be easily reviewed and deliver it quickly.  This saves your attorney time and therefore saves you money.
How to Minimize the Cost of Your Divorce – Tip 4: 

Don't contact your attorney for every small issue that arises in the divorce.  When non-emergency issues come up, jot them down and wait for an opportunity to discuss all of them with the lawyer.  Remember, you are typically charged for every phone call and e-mail communication you have with your attorney.
 How to Minimize the Cost of Your Divorce -Tip 5:


Don't let your emotions drive your strategy in the divorce.  You may be angry or upset over something your spouse said in court about you. But before you react and tell your lawyer to file a response, discuss it with him or her to decide whether doing so helps you ultimately achieve your goals in the divorce.

For immediate expert feedback (and a confidential perspective about your situation), please contact Attorney Grabler directly at (603) 669-2933. The call is free. She will help assess the specifics of your case. She will recommend the best course of action. Prefer email? Write to her: here.

###

This FAQ brought to you by Attorney Edrea M. Grabler of Family Law New Hampshire.

Manchester, NH divorce lawyer Edrea M. Grabler helps New Hampshire families in divorce, custody and property cases. Whether you're getting divorced in Manchester, Nashua, Concord or in any city in the State of New Hampshire, Attorney Edrea M. Grabler is a lawyer who helps divorce clients get the custody, property and way of life they deserve. Are you considering divorce? Do you need changes or "modifications" to your divorce? Do you have a specific question about divorce — perhaps alimony, custody or property? Whether you're just beginning to think about getting a divorce or you need to hire a divorce lawyer immediately, pick up the phone and call Edrea M. Grabler at Family Law New Hampshire for a free consultation. Attorney Edrea M. Grabler has over 20 years experience in helping fathers, mothers and families obtain their best possible custody, property and financial outcomes in New Hampshire divorce cases.